Discover more from The Lightning Lab
Lightning Network updates, community coverage, and, of course, memes!
Over 9,000 subscribers
Lightning Ubiquity and the United Nations of Bitcoin 🇸🇻⚡️
Welcome to the June edition of the Lightning Lab, a newsletter filled with Lightning Network updates, community coverage, and, of course, memes! In this issue, we focus on how Lightning technology stole the show at Bitcoin 2021, and the role it played in the El Salvador legal tender law by reemphasizing how Lightning is bringing bitcoin to billions.
Lightning Ubiquity
As the Bitcoin 2021 retrospectives rolled out last week, one theme was clear: the Lightning Network was ubiquitous. ⚡
OpenNode powered merchants, food trucks, and bartenders both inside the venue and in broader Miami. 
Alex Gladstein, Chief Strategy Officer of the Human Rights Foundation, made a live LN transaction mid-conversation while on-stage with Jack Dorsey without skipping a beat. 
Scarce.City held 44 auctions for bitcoin-inspired art, with all bids taking place over LN, and generated 23.28 BTC (~$840k) in sales.
MintGox hosted the world's first ever in-person bitcoin-powered Esports tournament while spectators played a host of arcade games retrofitted to payout over LN.
And Oshi helped local businesses give sats back for ordering specific menu items, to list just a few examples.
Of course the Lightning community was ubiquitous on the conference stages as well: 
And finally, Strike CEO Jack Mallers presented Bitcoin for Countries, revealing that El Salvador 🇸🇻 was working on a bill to make bitcoin legal tender, which passed later in the week. More on that later...
News & Updates
Lightning Launches
Bitstamp announced a partnership with Zebedee that will onboard all of the European exchange's customers to the Lightning Network via the Zebedee wallet. Those interested in tracking which exchanges have joined LN should follow this community repo, we expect its growth to steadily continue throughout the rest of the year.
Bottlepay officially launched in the EU, expanding from one country (UK) to 36 countries overnight! Now, users can send sats or euros through Twitter using the simple tweet template "@bottlepay send 1,000 sats to @twitteruser." We're excited to start seeing this pop up on Twitter on the reg.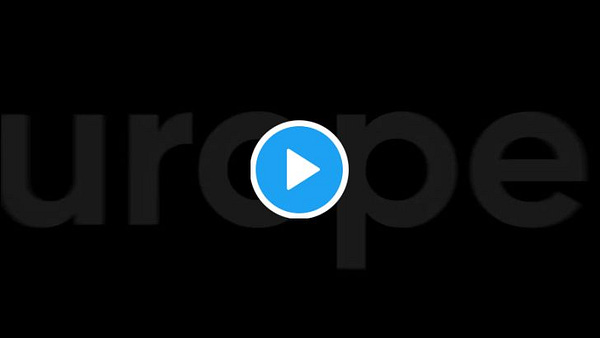 Fold raised a $13M Series A round from Craft Ventures with participation from M13, Slow Ventures and Bessemer Venture Partners to build out a new banking experience with bitcoin and Lightning.
Impervious raised a pre-seed round from Trammell Venture Partners with participation from Strategic Cyber Ventures, Ten-31, Deflation.vc, and Mike Doniger, to enable Layer 3 on top of Lightning for censorship-resistant data transfer.
Lightning Stats
🤯 Zebedee users made 35k instant Lightning transactions and THNDRGAMES processed 13.5k Lightning withdrawals in just 2 days at the MintGox Esports Arena.
🌋 Galoy reached 10k users and cleared 7k transactions in a single day with 99.8% clearing off chain. Plus, their project is now entirely open source. P.S. They're hiring!
🌎 Bitrefill wowed us yet again by sharing that, at the peak of the Strike campaign in El Salvador, they saw over 10k off-chain Lightning invoices sent from Salvadorians in a day. 
🦁 Bitfinex published that they processed 11 BTC (~$440k) of deposits across 1k Lightning transactions in 24 hours earlier this week. Lightning makes bitcoin the fastest asset moving around the crypto financial ecosystem, traders are starting to catch on!
🕸 BITPAINTCLUB created a mesmerizing timelapse graphic of the LND Github activity over the last 5+ years—incredible to watch how protocol development has grown over time.
Lightning Ecosystem
Lightning Bulb 💡 Developments
Just two months ago we launched the Lightning Bulb, a list of open research questions, experimental ideas, and inspiration for the Lightning developer community to build on bitcoin. And the community has amazed us by already shipping solutions to our questions!
🧠 Alex Bosworth built a new service called 805805 that allows Lightning nodes to sell data using an LN-native request and respond Keysend payment flow.
⚡ Coincharge expanded their Wordpress Lightning Paywall plugin from last month to include pay-per-file, pay-per-view, and pay-per-post functionality for their Lightning paywall.
📹 LNBits has built a great suite of tools to empower video streamers to receive streaming sats, from an OBS virtual camera to animations and messages.
The United Nations of Bitcoin 🇸🇻 🌎 
The biggest news in bitcoin as of late is that El Salvador passed a bill making bitcoin legal tender. Nation-state recognition of bitcoin as a legitimate currency has been a dream of the bitcoin community since the project's inception, but most didn't dare to hope it would happen before the 2024 halving cycle. So, when Jack Mallers announced on stage Saturday afternoon of Bitcoin 2021 that the President of El Salvador was writing a bill making bitcoin legal tender, the community was optimistic, but a bit skeptical.
Late Tuesday night the text of the bill was released, and it required that most businesses in the country accept bitcoin, which will likely be over Lightning. By early Wednesday morning, the bill was law.
As the bill was being signed into law, President Bukele spoke on Twitter Spaces with a group of Bitcoiners hosted by Nic Carter. He said:
"You guys [Bitcoin Beach] demonstrated that this [bitcoin] is not something for rich people only, I mean this is for everybody. You demonstrated that a community can benefit from bitcoin. And now we're going to demonstrate it on a country-wide scale. But of course, you're the pioneers here and hats off to you guys. You had the courage to be the first here in El Salvador and you have done great and you have provided us with arguments and pictures and stories that have helped us get this bill passed."
This quote echoes exactly what we have been saying all year: bitcoin for billions, not billionaires. The first nation-state to make bitcoin legal tender gave the credit to Bitcoin Beach, a small surfing community in El Zonte, El Salvador who did the hard work of upgrading their community to Lightning-powered payment rails. Not to Wario. 
Michael Peterson, Director of Bitcoin Beach, made it clear that the Lightning Network is already useful on the ground when he said, "Everybody from 8 year olds to 88 year olds are buying 25 cents worth of tortillas using Bitcoin over the Lightning Network."
Incredibly, it seems like El Salvador is just the beginning. The advisor to the President of Colombia is running a Lightning node. Politicians from Argentina, Brazil, Panama, Paraguay, Uruguay, Honduras, and Tonga all tweeted about their desire to pass similar Bitcoin Bills in their home countries, and Lightning is the technology that will power it all. 
Nigerians continue to adopt Bitcoin at a record pace. Those of us in the industry know how there are bitcoin communities all over the world, and it is incredible to watch politicians start to realize that they may have a passionate bitcoin constituency in their backyard.
The same realizations are happening at the state level in the US, as well, with Texas passing a bill including virtual currencies in its Commercial Code, following Wyoming's lead. Governor Abbot's stated justification for passing bill: 
"[Bitcoin] is increasingly being used for transactions and is beginning to go mainstream as an investment."
Number of people go up. 📈
Lightning Labs News
Products
We recently announced sidecar channels, a feature making it easier to onboard new users to the Lightning Network without requiring upfront capital. Services can now purchase channels on behalf of a third party user using Lightning Pool. Onboarding users is now as easy as loading an app, scanning a QR code from an eligible node, and receiving payments through a well-connected routing node. Further, Pool now allows for the creation of two-party channels with funds on both sides.
We are also continuing to produce new educational content for developers and node operators with our Builder's Guides to the LND Galaxy. This week, we released a new guide on How to Get Inbound Capacity on the Lightning Network.
Media
Laolu Osuntokun answered the question "what is a Bitcoin user?" on a Coindesk panel.
Desiree Dickerson spoke about Impervious's tech stack and Lightning developments on Swan Lounge, discussed the Lightning Network and video games on Bitcoin Magazine, and gave a wide-ranging interview on Tales from the Crypt.
Leo Weese discussed how Bitcoin acts as a regulatory shield for other cryptocurrencies and, thus, the incentives of the industry align towards protecting Bitcoin. 
Michael Levin wrote a two-part series about Bitcoin's Dual Adoption Curves and how Lightning Network could be Bitcoin's Crossing the Chasm superpower.
Hiring
Want to bring bitcoin to the next billion people? We are hiring a LATAM Project Manager to support the rapidly growing Latin American Lightning community.
Other roles include: 
Chief of Staff, Designer, Technical Product Manager, Executive Assistant, Finance and HR Manager, Head of Memes, Lightning Infrastructure Engineer, Senior Engineering Manager, Talent Lead, Marketing Lead
Join us in making magical internet money a reality! 🧙‍♂️
Meams
Thanks for reading… share with your friends, and scan this QR code from your Lightning wallet to stack a few sats.💰